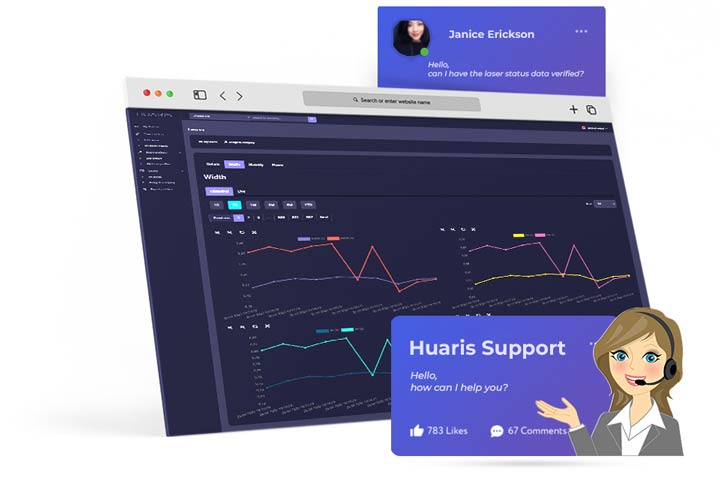 // Remote laser beam profiling make you benefits
Huaris AI Cloud is predictive maintenance for laser systems
HUARIS AI is a comprehensive metrology system which allows remote and fully automatic diagnostics of your laser systems. Our system is the first on the market, universal and automatic solution that allows integration with a vast majority of lasers to predict their failures and thus increase their availability.
Your laser beam profiler available in the cloud
The infrastructure of the product has been designed to be highly scalable, available 24/7 and implements solutions for processing of big quantities of data. Artificial intelligence algorithms perform real-time beam assessment and deliver suggestions to the user about the need and potential scope of preventive maintenance work to be done.