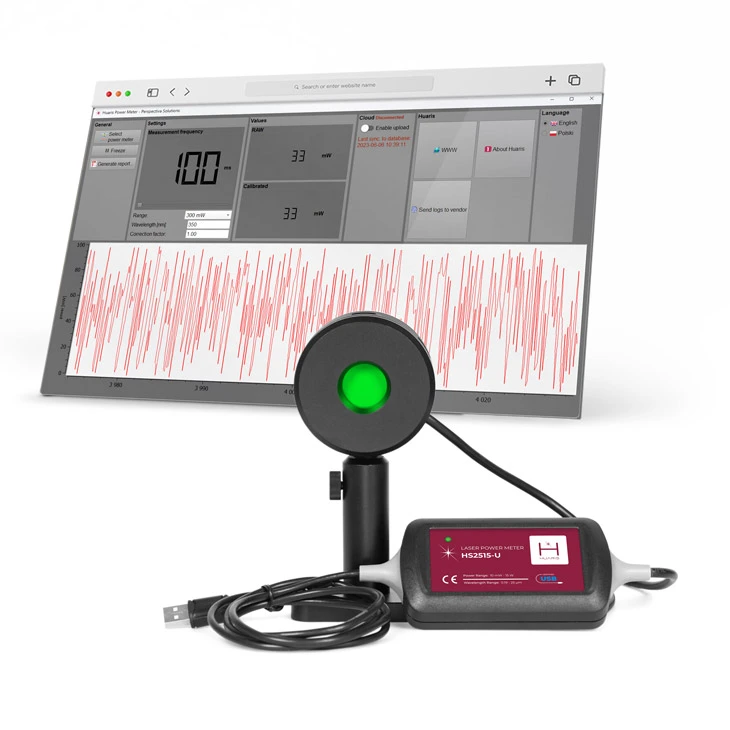 Huaris Laser Power Meter Managment 1.0 software
Experience the power of advanced software for laser power measurements. With our Huaris Laser Power Meter Software, you can take your measurements to the next level. Its intuitive interface and robust capabilities make it a valuable tool for professionals and enthusiasts alike.
Maximizing Your Laser's Potential with Huaris Power Meter Management Software
The Huaris laser power meter software is designed to provide an intuitive interface for controlling and monitoring the performance of the laser power meter. With this software, users can easily configure the settings of the power meter, monitor power measurements in real-time, and analyze data for further processing. The software also provides advanced features such as automatic calibration, which allows for more accurate measurements and reduces the possibility of errors. In addition, the software allows for data to be saved in the convenient and clear PDF report, with date, time and other key information.